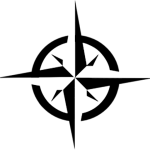 Interior Design + Space Planning
With plans in hand, we are ready to work with your builder to help your home come to life. Through years of working in the area, we have developed relationships many local builders and tradespeople, making the process smooth and friendly. We have a wide network of custom craftsmen and designers to call on for any areas of your home that could benefit from a unique touch.
Whether you are building new or renovating, attention to detail when selecting the interior fixtures and finishes is critical to keeping the design seamless and your project on track. Early on, we will meet to discuss your style and develop the design concept for your space. Then, having worked with suppliers ahead of time to narrow down your options, we will present a design based on your style and your needs. These presentations for items such as plumbing, cabinetry, tile and lighting typically happen in the each showroom so we can work together to refine things as needed.
Once the time-sensitive selections for the structure are made, we will move on to a more in-depth look at the furniture layout. At this time we can discuss any items you would like to incorporate or rework for use in your home. We will then make recommendations for both purchased and built-in furnishings, area rugs, decorative lighting, window treatments, accessories, and art. We work directly with vendors, dealers and design showrooms to supply unique and customized pieces for your home.
Additional details that may need to be addressed are:
Kitchen Layout and Storage Needs
Built-in Locations and Detailing
Location and Design of Applied Moldings
Interior and Exterior Lighting Selections
Counter Top Selections and Detailing
Curb and Threshold Materials
Flooring Selections
Complete Paint Schedule
Wallpaper Selections and Locations
Appliance Packages
Hardware Selections for Cabinetry, Built-ins, or Interior/Exterior Doors
Window Treatments - Shutters, Shades or Blinds