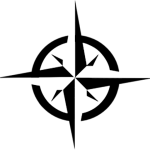 Frequently Asked Questions
How far are you willing to travel?
I am based out of Galloway, NJ which positions me in a ideal spot for not only shore projects, but projects further inland. I am available to service the entire East Coast, and frequently work along the shore. I have worked from Monmouth Beach south to Cape May and inland as far as the Philadelphia area. I am happy to travel however, and always try to look out for the best interest of my clients when I feel that the scope of work does not warrant my travel expenses.
Will you work with my existing contractors and architect?
Absolutely. A good percentage of my projects are not new construction, and even when they are, I am not always brought in at the genesis of a project. I am very used to working with both architects and builders, and often find that even if I do not have an established relationship with them, my contribution is still appreciated and welcomed. It is important to understand that the role of a designer is to create a beautiful space, help facilitate the builders whenever possible, and work as an intermediary between the homeowner and the contractors so that information can pass seamlessly and without delay.
I have furniture I'd like to reuse, do you work with existing pieces?
Yes, of course. Your home needs to reflect you. I always strive to ensure that any pieces my clients want to reuse get consideration. If it's possible to modify the pieces in question, we will explore that to help them work with the new design. If that is not possible, we will take great care to incorporate them into the design. However, if the piece is not of great quality, doesn't hold sentimental significance, and will not work into the design that you love, I will advise against forcing it's reuse, we can discuss it's significance to you, and I may offer alternate options.
Are you a general contractor?
I am responsible for the aesthetic elements of your project. While I oversee the decorative tradespeople that I subcontract work to, such as wallpaper hangers, upholstery workrooms, and decorative painters and artists, I am not a general contractor. If I recommend upgrades to your home much beyond the scope of the decorative, I will either recommend a contractor for the project, or work with yours. You should always work with a licensed and insured contractor on any project, and using a reputable general contractor will ensure quality workmanship and accountability.